Do you have a tiresome routine for each day? From exercises to diet plans, from the gym to some aerobic classes?
Does your day end up with this only? Well, to your comfort, there are specific activities that can make the same impact as the former one, but it makes you happier and filled with pleasure.
Have you ever thought of how happy that rider would be who is riding his motorcycle under the open tinted sky, feeling the fresh breeze, sensing the nature's vibe, seeing the spectacular views of surroundings, and utterly enjoying own's company!
To most of the individuals, motorcycle riding is a dangerous task of risking lives at a first hearing. However, it has some influential impressions too! While you drive a motorcycle, you require a bit more attention to your surrounding atmosphere, yet you can still manage to experience excitement and enjoyment all along.
Motorcycle riding gives freedom to your mind and empowers independence and relaxation to your soul. With this, I have summoned up the top five unique health benefits of motorcycle riding that most of the experienced naturopathist experts have agreed upon mutually. Read the article and find some unusual merits of motorcycle riding, for your healthier health!
---
Make Your Knees and Thighs stronger and healthier:
To comfort you more, I have an alternative to your deadly deadlifts and squats in the gym. Motorcycle riding! That's true; you can benefit your knees and thighs by riding a motorcycle regularly. For the extreme changing of your gears on the bike, you need to employ your legs the most. As its outcome, your knees get exercised, and your thighs get tightened.
Daily driving a motorcycle will eliminate all the pains from your knees and thighs. Without striving them too much, you will get a kind of physical therapy for your knees and thighs on your motorcycle ride. The reason behind fewer knee problems to the bike riders is because of the bone density. Orthopedic surgeons say that motorcycle riding beholds main muscles like patella and others in knees that make them more strengthful! If going on longer rides, make sure you equip your vehicle with appropriate motorcycle protection gear that would make your journey comfortable.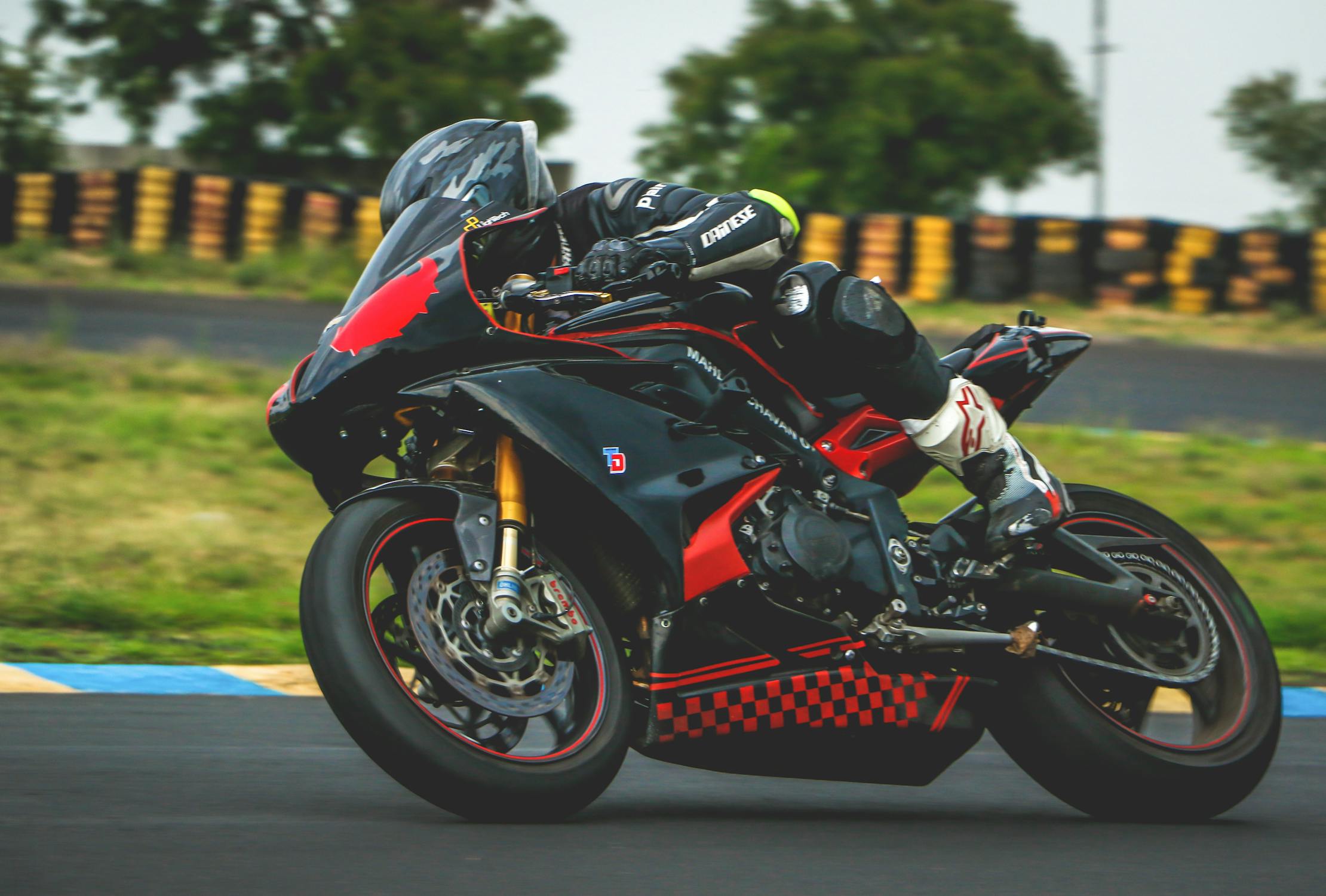 ---
Elevate your core strength and stability with motorcycle riding:
While I mentioned the ability of motorcycle riding of powering knees and thighs in the previous point, I certainly want to pin that the same motorcycle riding, causes merits to the muscles in the abdomen even.
While you would be driving a bike, you would steer it to some point, slow it down, speed it up, and all these practices will do good to your stomach muscles. Isn't it interesting that meanwhile, you are enjoying the scenic views, your core strength is getting uplifted! You only require to go on a motorcycle riding to boost the inner strength.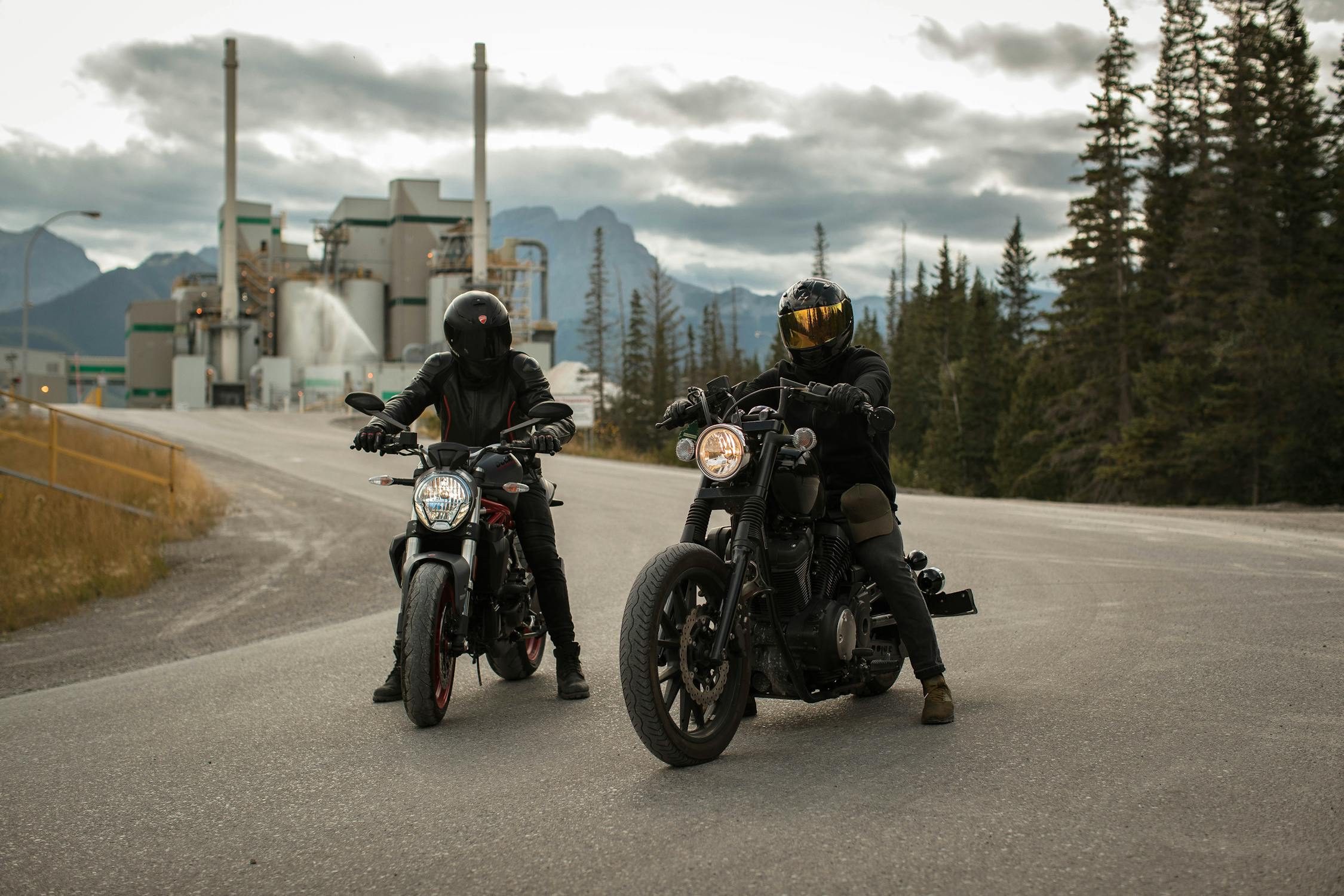 An easy way to reduce your workout is to go riding a bike. You should be seated in a correct posture to ensure that it is benefitting to your inside ability, and therefore, not causing any damage. Remarkably, this proves motorcycle riding is an effective low-impact exercise.
---
Boosts up your muscle power and neck strength:
Dr. Pamela Reilly, who is a naturopathic doctor at the Good Works Wellness Research, accepts her claim that motorcycle riding improves the neck strength of a rider. The question is, how? One wearing a helmet, grabbing the perfect and appropriate sitting position, riding a bike with suitable handlebars, and footpegs can keep the back portion in sound spirits and high health.
She personally experienced that riding a bike in this way made her neck vertebral column in the actual alignment and the back portion in its original curvature. What is wrong in getting treatment without any cost for keeping your neck problem-free. Proper fitting and adjustment of the bike to your body will guarantee the good. However, any ill gesture or straining to your neck can do the exact opposite of optimum! Tip – keep a habit of motorcycle riding to get rid-of neck and back problems.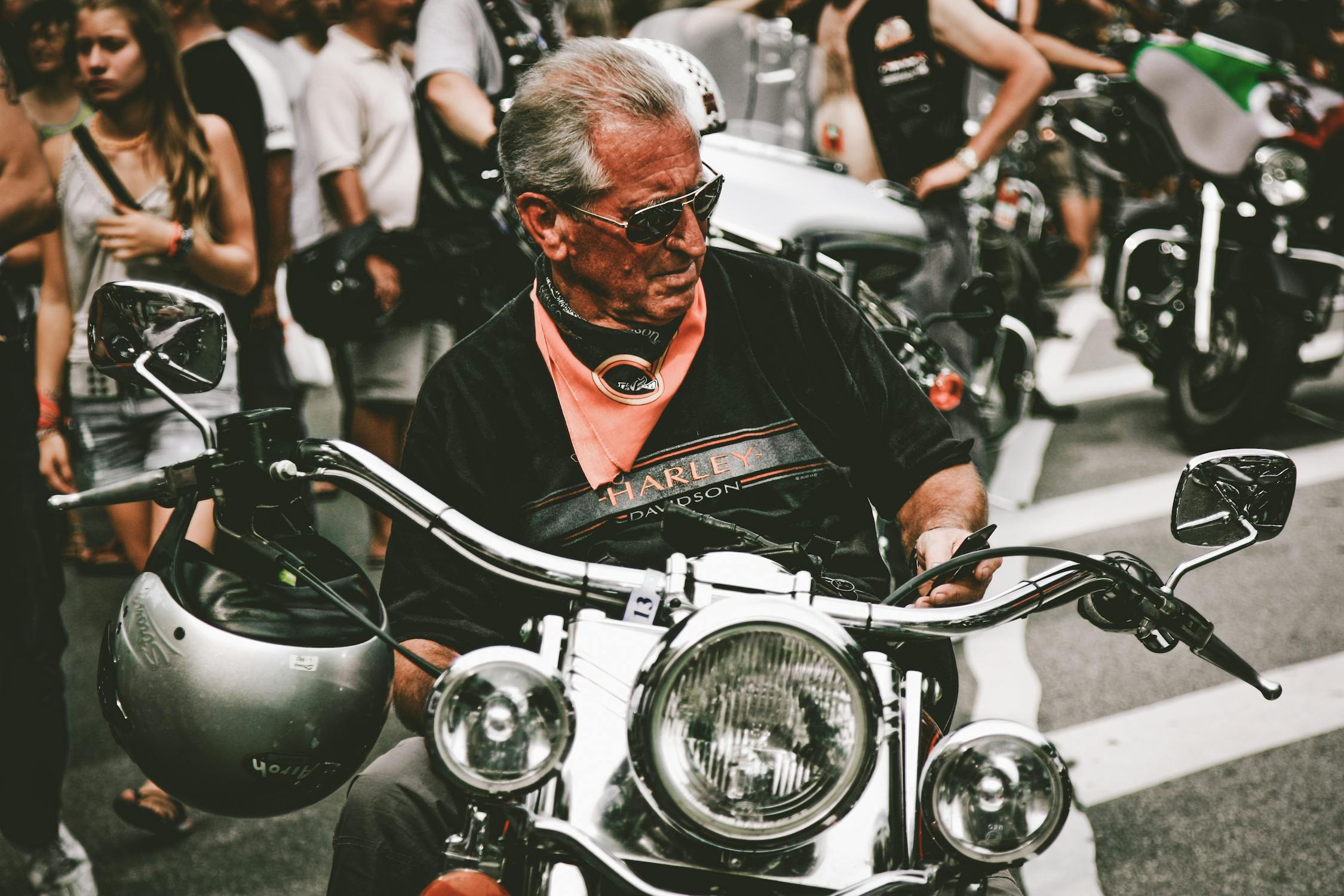 ---
A great substitute to body workout – It burns out calories!
Can you believe the thought of burning 50 calories by solely sitting on a bike seat? Even that's surprising for me, but it is a fact. Motorcycle riding demands some of the extreme actions from your body, and in turn, gives a lot.
As per the expert opinion, an individual can burn up to a maximum of 600 calories per hour riding a motorcycle, while most of us do to the extent of 200-300 calories per hour through other means. A motorcycle ride raises your insulin sensitivity, and that helps your metabolism grow. It will ultimately burn more calories and result in the least fat storage in the human body system.
Riding a motorcycle is like an overall workout for a day that will make your muscle tone more efficient. The calories that get burned out by riding will result in reducing the weight out of your body!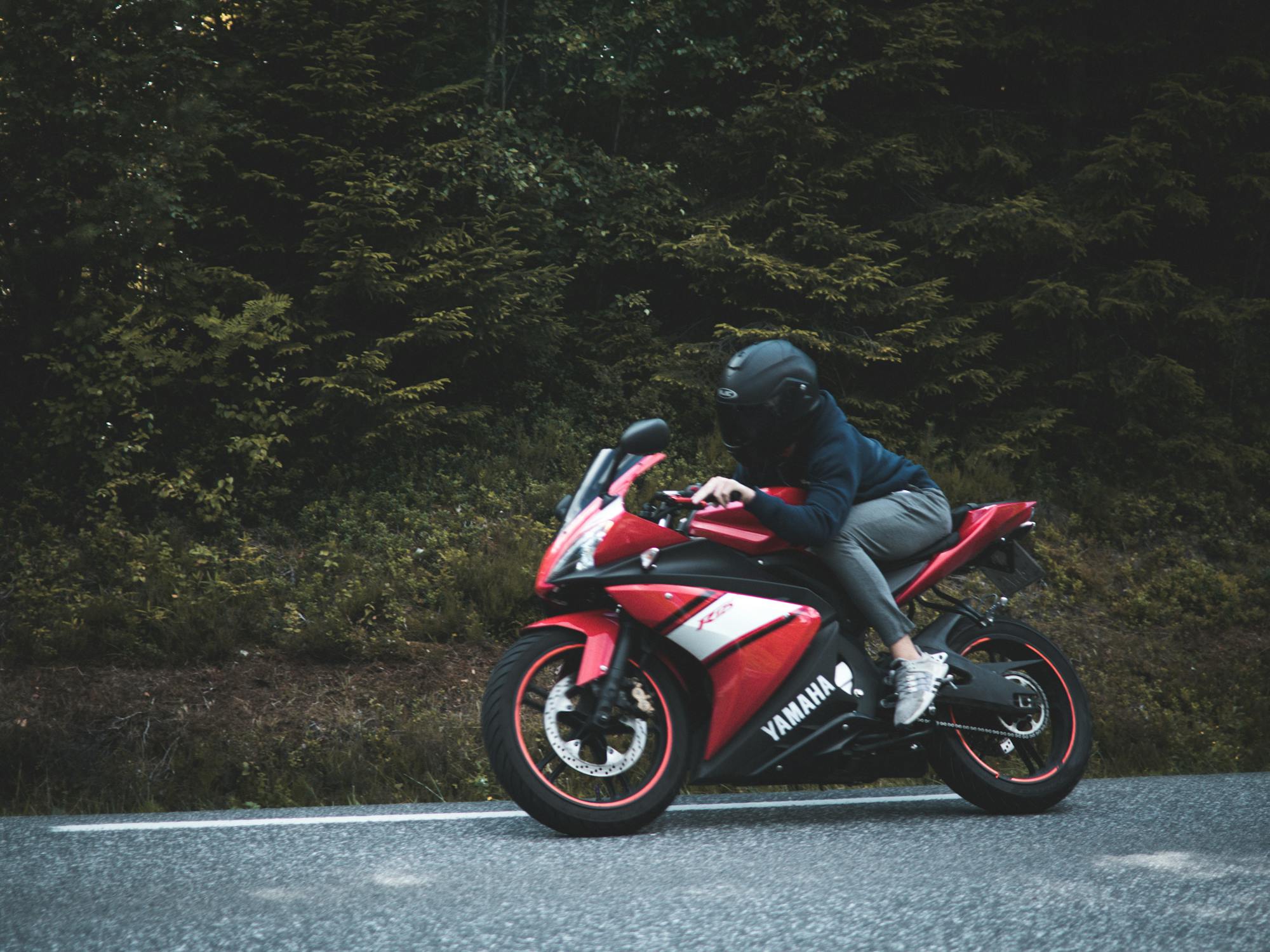 ---
Motivating the core essence of Mental Outlook:
Discussing the motorcycle riding advantages on your physique, it is my duty to mention its advantages on psychic health as well. Motorcycle riding boosts the mental outlook. It boosts your brain by increasing endorphins. A motorcycle ride makes your mood swing in a positive array, and your mind remains calm and composed.
Feeling the joy of riding a motorcycle makes you happy and stress-free. Better mental outlook upbringing the energy levels and makes your mind more active. Well, bike riding will let you absorb the sun, and Vitamin D will make your health happier! Expand your lifespan to ride more, ride better!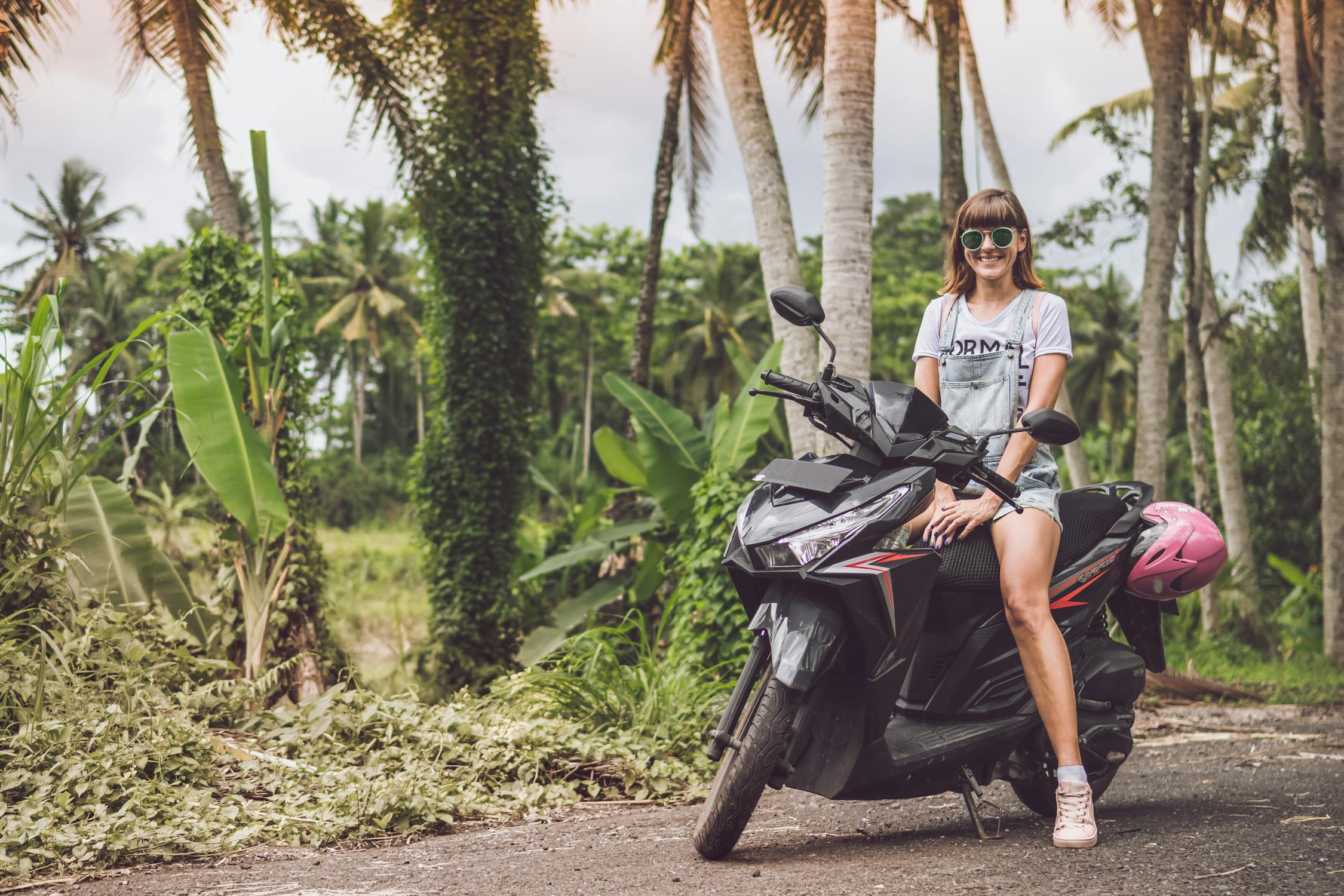 Conclusion
Instead of wasting time, why not go for motorcycling? Do what you love the most. Feel nature at its best. Ride outdoors, keep your health better than yesterday, perfect for today, and ready for the future!
---